10 most important information about share market
The stock market is the set of all people buying and selling stocks (or shares). A stock or share is a symbol of ownership in a business, and includes securities listed on a public stock exchange, and stock that is sold privately. Investments are often made with an investment strategy in mind.
History
In 12th-century France, de Change courtiers were tasked with managing and regulating the debts of agricultural communities on behalf of banks. Because these people did business by taking loans, they were also called brokers earlier. The Italian historian Lodovico Guicciardini described how, in late 14th-century Bruges, merchants gathered in a market square that housed an inn owned by a family named Van der Bers. In 1408 the place became "Bruges Bers", making an informal meeting formal. This organization resembles today's stock exchange.
What is Auto Loan?, How does it work?, Features
1. What is a share?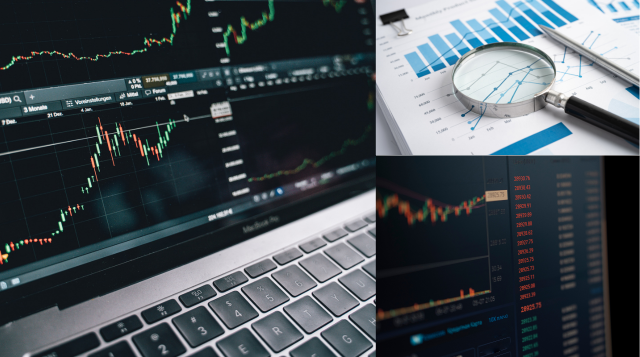 It shows the stake of the company, there are crores of shares of a company and the price of each share is not the same, so to buy the share you have to pay money according to the price of the share. When the share price increases in future, you can earn profit by selling it.1
1. what is portfolio?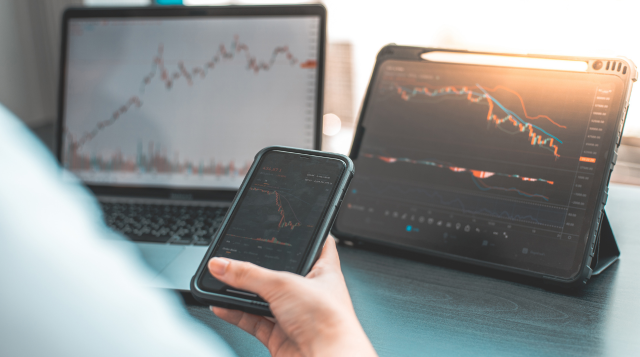 A portfolio in the stock market is a group of assets that investors hold. Assets consist of gold, stocks, units of mutual funds and other financial instruments. Real estate and bonds may also be found in it. You can be a more stable investor if you have a diversified portfolio across different sectors.
2. What is Sensex?
Sensex is the benchmark index of our Indian stock market which was started in 1985. It also explains the rise and fall in the prices of shares listed in the Bombay Stock Exchange (BSE). It is only through Sensex that we get information about the performance of the 31 largest companies listed in it.
3. What is Nifty?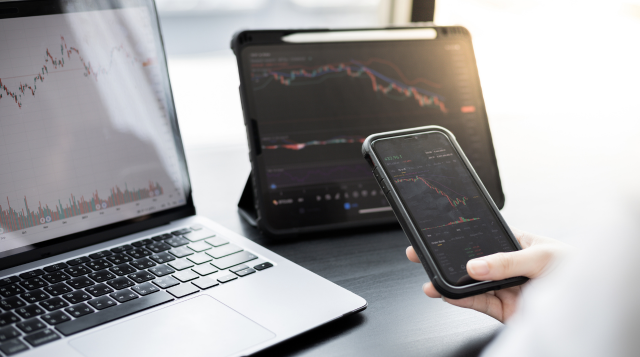 National Stock Exchange Fifty (NIFTY) is a word made up of two words, National and Fifty. It is also called NIFTY 50. NIFTY is an important benchmark of the National Stock Exchange of India. This is an index of 50 major shares listed in NSE. Mainly NIFTY keeps track of the shares of 50 major companies of the country and only those 50 company shares which are listed can be seen in it.
4. What is F&O in stock market?
F&O(Futures and Options) abbreviated as F&O come under the category of stock derivatives. This means that they do not have any independent or standalone value, but rather derive their value from the stock price of the selected stock as of a given date.
5. How to understand stock market?
Stock market is a platform from where people can earn lakhs of rupees in a short time. If you understand how the share market works and have experience in working accordingly, then your journey can be very exciting and profitable.
6. Understand the share market in these three ways-
* do your own research
Intensive research can make you a hero of the stock market because it is only research and knowledge that can make you an expert about the nuances here. As a help, there are many TVs these days. Along with channels, YouTube channels, you will find many market experts online who can prove helpful in giving you knowledge about shares.
* Keep focus on long term goals
Know it well that whatever be the type of investment, it is believed that among all the investments, long term investments can prove to be capable of providing you better profits. In such a situation, if you also want to invest in the share market, then invest only considering it to be long term, only then you can have the possibility of getting profit in it.
* Invest in good companies
Never invest under someone's influence or influence. Remember, you should always invest in shares of those companies whose working process you understand and trust. Apart from this, it may also prove necessary to check the graph of previous years so that you will be able to know the losses and profits of that company.
What is a crash?
A rapid fall in the stock market price is called a crash.
Some of the biggest reasons for this are the poor performance of the company and the possibility of losses in its future, etc.
These are some rules of stock market-
Do not come in contact with stockbrokers who are not registered.
Do not take any decision based on bogus information.
Invest for long period.
Invest money only after knowing the risks.
Share at the right time
Importance of stock market
Stock markets are also one of the important places for companies to raise money.
In this, companies issue some part of their company in IPO in the stock market.
In exchange for giving share in this, you get money. There is no need to return these money back to the companies and the companies use the money only for their own progress and not for accumulating the debt amount, in which they not only have to repay the money but also have to pay interest. Is.
In the share market, the price of a stock is initially decided by the company, after which its price increases and decreases through trading by people. The price of a stock usually depends on the company's future profit prospects as well as the inflation and economy of that country.
Best books to understand share market-
| | |
| --- | --- |
| Book's Name | यहाँ से खरीदें |
| Technical Analysis and Candlestick Identification – Guide to Technical | Buy Here |
|  Share Market Guide (PB) Paperback | Buy Here |
|  Intraday Trading Guide | Buy Here |
Best institutes and courses to study share marketing
Institutes
Courses
NCE Academy
-NCFM Certification
-NCFM Foundation Courses
-NCFM Intermediate Modules
-NCFM Advanced Modules
-NSE Academy's Certified Market Professional (NCMP) Proficiency Certificate
BSE Academy
-Certificate Program on Risk Management
-Certificate Program on Stock Market
-Certificate Program on Technical Analysis
-Certificate Program on Bond Market
-Certificate Program on Equity Research
-Certificate Program on Investment Banking
Nifty Training Academy
-Diploma in Technical Analysis Course/Stock Market Beginners Course
-Intraday Trading Course
-Advanced Technical Analysis Course
-Pure Profit Course with Software
National Institute of Financial Management(NIFM)
-PG Diploma in Management (Financial Management)
-Fellow Programme in Management (FPM)
-PG Diploma in Research Analyst
-NIFM Certification Preparation Module
-NIFM Certified Smart Investor
-NIFM Certified Technical Analyst
National Institute of Securities Markets (NISM) Certification
–National Series I: Currency Derivatives Certification Examination
–National Series II A: Registrars and Transfer Agents (Corporate) Certification Examination
–National Series II B: Registrars and Transfer Agents (Mutual Fund) Certification Examination
–National Series III A: Securities Intermediaries Compliance (Non-Fund) Certification Examination
–National Series III B: Issuers Compliance Certification Examination
–National Series IV: Interest Rates Derivatives Certification Examination