BP.Ed course Information:
BP.Ed course-The Bachelor of Physical Education (B.P.Ed.) is a degree program that focuses on the study of physical education, sports science, and related subjects. Graduates with B.P.Ed degree can pursue a variety of careers in the fields of sports, fitness, education and entertainment.
Possible job opportunities for individuals with B.P.Ed degree:
Physical Education Teacher: Teach physical education classes in schools or colleges.
To develop and implement physical education curriculum.
Organize and supervise sporting events and activities.
Sports coach: Trains athletes or sports teams in various sports.
Provide training in skills, techniques and strategies.
Plan and organize practice sessions and competitions.
Fitness trainer/instructor: Work in a fitness center, gym, or health club.
Design and implement fitness programs for individuals or groups.
Provide guidance on exercise techniques, nutrition and overall health.
Sports Administrator: Manage sports programs, leagues or clubs.
Handle administrative tasks related to sporting events and activities.
Coordinate logistics, finance and publicity.
Recreation Officer: Plan and organize recreational programs and events.
Work in community centers, resorts or cruise ships.
Coordinate activities to promote physical well-being and rest.
Athletic Directors: Oversee athletic programs in schools or colleges.
Manage budget, schedule and facilities.
Ensure compliance with regulations and policies.
Sports journalist/commentator: Reports on sporting events for newspapers, magazines, or television.
Provide commentary during live broadcasts.
Write articles or blogs related to sports.
Physical Therapist Assistant: Assist physical therapists in providing rehabilitation services.
Work with individuals recovering from injuries or surgery.
Guide patients through therapeutic exercises.
Corporate Wellness Coordinator: Develop and implement wellness programs for employees.
Promote healthy lifestyle and fitness in the workplace.
Conduct fitness assessments and workshops.
Adventure sports instructor: Instruct and guide individuals or groups in adventure sports (e.g., rock climbing, rafting, trekking).
Ensure safety and provide training in specific adventure activities.
Sports Equipment Manager: Manage and maintain sports equipment.
Work with sports teams, schools or fitness facilities.
Ensure proper functioning and safety of equipment.
Sports Marketing Specialist: Promote sporting events, teams or products.
Develop marketing strategies to attract sponsors and audiences.
Also Read: Top 10 MBS Colleges in India based on historical reputation and ranking:
(B.P.Ed) Course Features:
BP.Ed course-The Bachelor of Physical Education (B.P.Ed) course is designed to provide students with a comprehensive understanding of physical education, sports science and related fields. The features of the B.P.Ed course may vary slightly from one institute to another, but here are the general features you can expect.
B.P.Ed is usually a three-year undergraduate degree programme.
Candidates are generally required to have completed 10+2 (or equivalent qualification) with a minimum percentage in aggregate.
The curriculum includes a mix of theoretical and practical subjects related to physical education, sports science and fitness.
Core subjects may include anatomy, physiology, sports psychology, sports management, coaching and more.
Practical training, fieldwork and internships are integral components.
Emphasis on practical training in sports and physical activities.
Students often engage in various sports and fitness activities to develop their skills and understanding.
Depending on the program, students may have the opportunity to specialize in a particular sport or aspect of physical education.
Mandatory internship or practicum to provide real-world experience.
Students may be placed in schools, sports clubs or fitness centers to apply their knowledge.
Assessment methods include written examinations, practical demonstrations, projects and presentations.
Performance evaluation is often a component in sports and physical activities.
B.P.Ed courses are usually structured in a semester system, with each academic year divided into two or more semesters.
Access to sports facilities such as playgrounds, gyms and other relevant infrastructure for practical sessions.
Inviting experts and professionals for guest lectures and workshops to provide insights into specific areas of sports and physical education.
Courses often cover topics related to health and fitness education, including nutrition, exercise physiology and lifestyle management.
Some programs may include research projects or dissertations, allowing students to explore specific topics in depth.
Career counseling and guidance on possible career paths in the field of physical education and sports.
Emphasis on ethical considerations, sportsmanship and values in sports.
Opportunities to participate in extra-curricular activities, sporting events and competitions.
The possibility of obtaining additional certifications in areas such as coaching, fitness training, or sports management.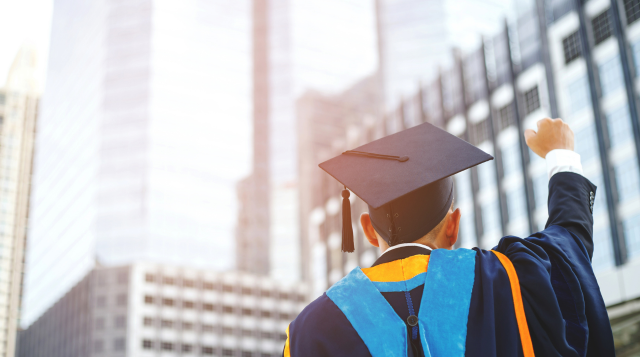 Importance of BP.Ed course:
BP.Ed course-Bachelor of Physical Education (B.P.Ed) course holds vital importance in many aspects, contributing to both individual development and society.
B.P.Ed equips individuals with the necessary knowledge and skills to pursue professional careers in physical education, sports coaching and related fields.
BP.Ed course-The curriculum emphasizes physical activity and health while promoting an active lifestyle. Graduates can play an important role in encouraging others to adopt healthy habits. B.P.Ed focuses on the development of specific skills related to sports, fitness training, coaching and physical activities, thereby enhancing the overall competency of individuals in these areas.
BP.Ed course-Graduates are trained to become sports coaches, providing guidance to athletes and teams. This is important for nurturing talent and enhancing sports performance. BPEd graduates play an important role in schools, where they become physical education teachers. They contribute to the overall development of students through structured physical education BP.Ed course- programmes. The course covers aspects of sports management, preparing individuals to take up leadership roles in organizing sporting events, managing sports facilities and overseeing sports programmes.
BP.Ed course-B.P.Ed professionals can contribute to community health by organizing fitness programs, wellness initiatives, and recreational activities that benefit people of all age groups.
BP.Ed course-This course promotes holistic education by combining theoretical knowledge with practical training, helping individuals understand the multidimensional aspects of physical education. B.P.Ed professionals can positively influence social behavior by promoting teamwork, discipline and sportsmanship among individuals and communities. Graduates can join athlete development programs to assist in the development of sports at regional, national and international levels, identifying and nurturing talent from an early age.
BP.Ed course-B.P.Ed professionals contribute to promoting sports culture by organizing events, encouraging participation and fostering love for sports in the society. This course opens up diverse career opportunities, allowing individuals to choose roles like physical education teacher, sports coach, fitness instructor, sports administrator and more.
B.P.Ed programs often include research opportunities, encouraging graduates to contribute to the advancement of sports science, exercise physiology, and related fields. Graduates with a B.P.Ed degree can represent their country in national and international sporting events, contributing to their nation's recognition and success in the field of sports.
Read More:   BP.ED Course